Hi!
I never thought I would like gardening. It's slow, it has back-breaking labor, it is something my father liked when I was a kid (and commanded me to help with), and it has dirt. Lots of dirt. But my gf convinced me that I should try doing it with her, and I did, and now I've discovered I even like doing it without her. When we were in Portland visiting my parents about a year ago, we went to Powell, a great and also huge new-and-used bookstore that is a Portland standard. I bought Square Foot Gardening there (now available in a new edition), and have been applying the principles, more or less, ever since. The general idea is that tight spacing between plants, and less gardening surface area (but the garden itself is in raised beds) makes for less work and better and more vegetables out of any particular small space.
Here are some photos of my garden as of yesterday. This is what a garden looks like when the person who created it wasn't too structured to start with, and has been so busy at work as to have rather let it go. Lackadaisical would be a kind word for my garden maintenance regime. Nonetheless, I do have some good and pretty things in a small garden setting--about 150 sq ft total, not including the grape arbor.
Plot4: overall view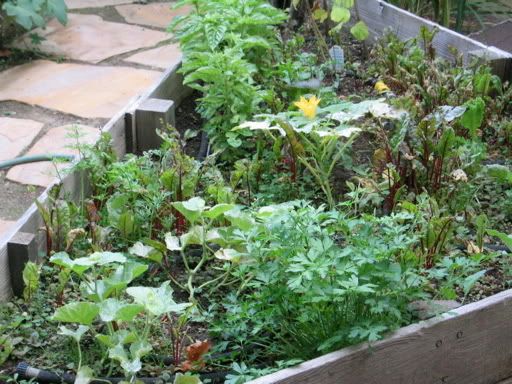 Plot4: closer view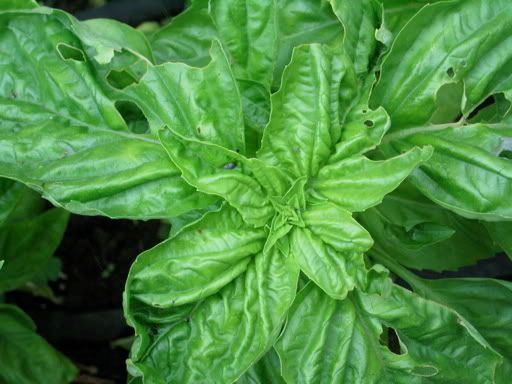 Italian Basil (basically a shrub)


Cantaloupe


Ornamental Sunflower


Loofah Gourd -- reportedly, we can pick these and find a fibrous skin exfoliating product on the inside!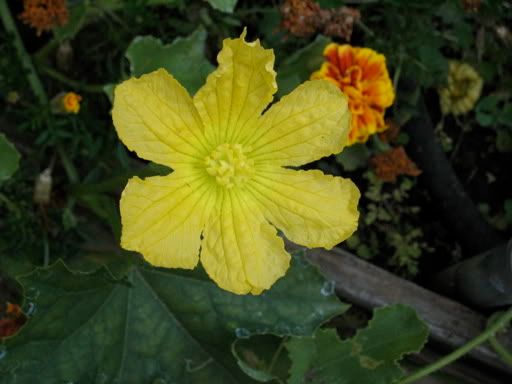 Loofah Flower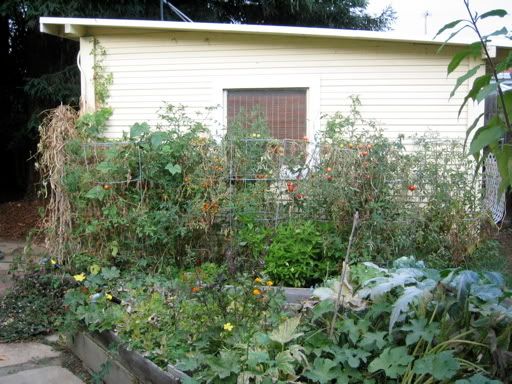 Plots 2 and 3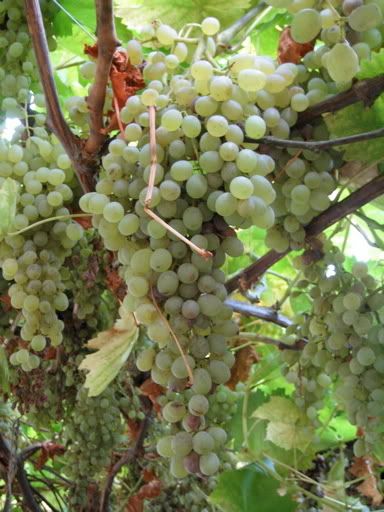 Thompson Grapes. These are the same seedless green grapes you eat all the time, only better.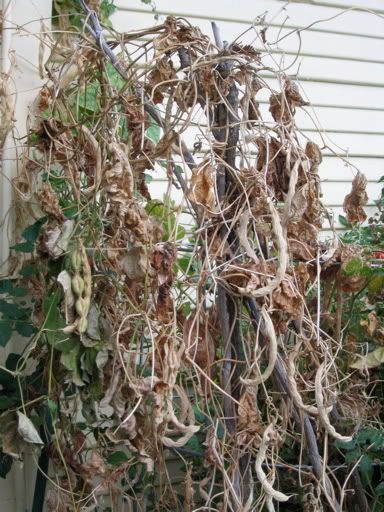 Pole Beans (drying on the vine)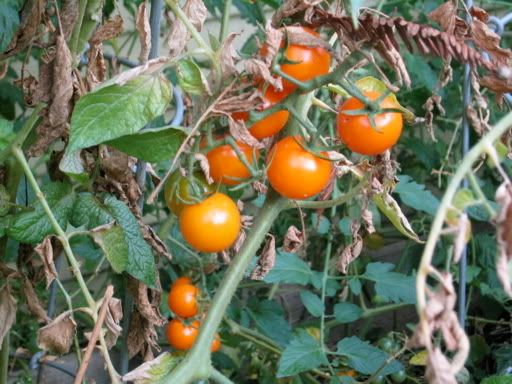 Orange Cherry Tomatoes


Pole beans invading Tomatoes


Flat Italian Parsley


Thai Basil (a volunteer)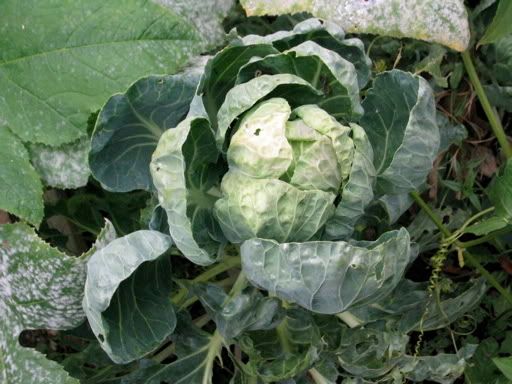 Brussels Sprouts. In about 3 months this will be a long stalk with lots of tiny micro-cabbages all ready to saute or steam and eat.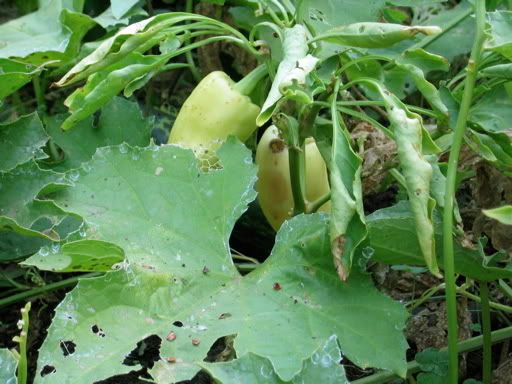 Hot Peppers (hidden by squash leaves)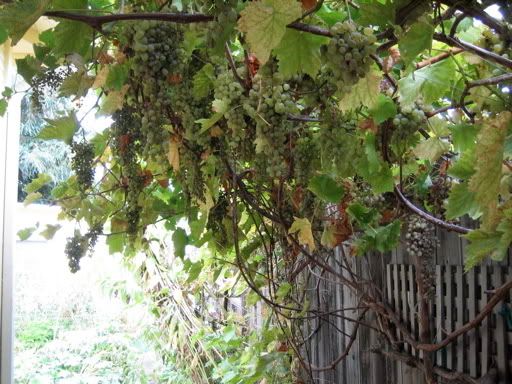 Thompson Grapes (the long view)


Cheers!
generalist